Coronavirus Update
Om Yoga People,
Due to the Covid-19 pandemic all live yoga classes have been suspended until further notice.
You are welcome to join any, or all, of the following daily omline yoga classes:
Monday 18h00
Tuesday 18h00
Wednesday 18h00
Thursday 09h00
Friday. 17h30
For further details contact
amber@omline.co.za
Keep well,
Namaste,
Amber
HATHA YOGA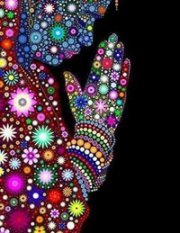 Anyone and every one can practice hatha yoga as it is not a religion or a specific philosophy or faith. Hatha yoga consists of synchronised postures (asanas) and breathing (pranayama). However, one should not just jump into hatha yoga exercises without a little knowledge of its origins, history and concept. It is based on a combination of techniques which have a physical, as well as subtle, effect on the entire human being – body, intellect and emotions. One could say that it is the oldest science in the world. Hatha yoga has been practiced in the east for over 5 000 years and is documented in ancient manuscripts called vedas. Evidence exists in the form of stone seals demonstrating hatha yoga postures from as far back as 3000 BC and yoga is first mentioned in the vedas from around 2500 BC. The word 'yoga' originated in Sanskrit as 'joug', which means 'yoke' as well as 'join' and has filtered through from French into English in the word 'conjugal', which means 'mutual relationship'. In yogic thought this could be man yoking himself to the Divine or joining all the different aspects which make up a human being in a balanced manner. "Hatha" is made up of two words – 'ha' meaning 'sun' and 'tha' meaning 'moon' . The practise of hatha yoga can thus be said to balance the two energies within the human being – the solar and the lunar. Some people take it to mean balancing the male and female energies, or the yin and the yang.
YOGA CLASSES
Amber teaches Hatha Yoga classes (Sivananda School) in Cape Town City Bowl as well as in the Southern Suburbs covering the following areas: Rondebosch, Harfield Village Claremont, Constantia and Meadowridge. Each yoga class consists of one hour of yoga postures (asana) and a fifteen minute period of relaxation (savasana) with breathing (pranayama) or visualisation exercises, including yoga nidra. Through postures and breathing with awareness, hatha yoga can improve flexibility and suppleness, alleviate backache, relieve stress and regain the balance and harmony between mind, body and spirit. Amber has written a book, Yoga for Pregnancy, and welcomes pregnant ladies to her yoga classes. She has 28 years yoga teaching experience.