AMBER'S CLASSES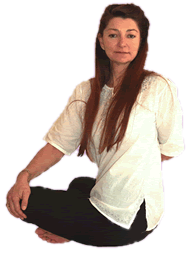 Amber Land completed her yoga teacher's training at Ananda Kutir Yoga Centre in Cape Town in 1992 and has been teaching yoga ever since. She is trained in, and teaches the Sivananda Integral Yoga Style, incorporating what she considers the best aspects of other schools into her teaching. She has almost thirty years teaching experience doing communal classes, private classes and workshops in the Cape Town area. She teaches beginners, intermediate and advanced students. Each class is an hour and a quarter long, with and hour body and breath work, and ends with a fifteen minute complete guided relaxation period. There is no strain in the class, as each person will work their body to a point that it can comfortably reach at that particular moment in time. However, that doesn't mean that anyone can get away with being lazy.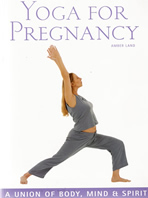 Amber has written a specialized yoga book, Yoga for Pregnancy, so pregnant women are welcome in her classes. This book is written specifically for pregnant women but is an excellent guide for anyone wanting to do yoga at home. It gives the basic outline of how a yoga class should be structured, how to do each posture, with precise written guidance and pictures, benefits and cautions for each posture, and has a practical and easy to use layout.
For any further information or to book a yoga class please contact Amber.
Class Timetable for yoga classes in the Cape Town area. Print the timetable and stick it on the fridge for convenience.





2023 timetable
hatha yoga

through postures(asanas) and breathing with awareness (pranayma), hatha yoga can improve flexibility and suppleness, alleviate backache, relieve stress and regain the balance and harmony between mind, body and spirit.
Contact
AMBER – 073 203 7617
amber@hathayoga.co.za
fees

R170 per class
R560 p.m.for 4 classes
R780 p.m.unlimited

Complete yoga and meditation
classes on CD also available


MONDAY
18h00
Erin Hall, 8 Erin Road
RONDEBOSCH


TUESDAY
09h45
Thomas Mossop Hall
Roseberry Road
LITTLE MOWBRAY


TUESDAY
18h00
Zoom


WEDNESDAY
18h00
Thomas Mossop Hall
Roseberry Road
LITTLE MOWBRAY

THURSDAY
08h30
Zoom



FRIDAY
17h30
Zoom
For further Zoom details please contact amber@hathayoga.co.za



Return to menu